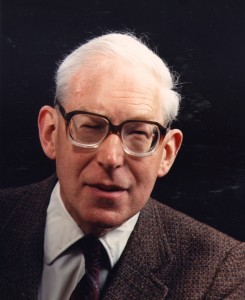 Quote: "…But no proposed theory of the Bible's meaning that doesn't cover all the Bible's relevant statements can be true. Texts like Jude 6, Matthew 8:12, Matthew 22:13, and Matthew 25:30 show that darkness signifies a state of deprivation and distress, not of destruction in the sense of ceasing to exist. After all, only those who exist can weep and gnash their teeth, as those banished into the darkness are said to do… at every point, the linguistic argument simply fails. To say that some texts, taken in isolation, might mean annihilation proves nothing when other texts evidently do not."
Gavin Ortlund (quoting J. I. Packer) at the Gospel Coalition writes:
The doctrine of hell is the most difficult aspect of the Christian faith for many people. It is for me. I feel acutely the unremitting sadness of this doctrine. But to be a Christian is—at the very least—to confess Christ the Son of God, and to confess Christ the Son of God is—at the very least—to submit to his teaching. And this includes his teaching on hell (which was quite copious and colorful).
Saint Anselm once said we should give thanks for whatever of the Christian faith we can understand with our minds; but when we come to something we don't understand, we should "bow our heads in reverent submission." That seems like godly and wise advice to me. We simply don't have the option to pick and choose from what the Bible teaches: we are called to submit to its authority over us.
The traditional doctrine of hell is currently undergoing significant challenges from both within and without the church. Many question the reality of hell outright, while many others opt toward annihiliationism—the belief that the damned won't suffer eternally but will instead have their consciousness extinguished at some point. In 1997 J. I. Packer wrote a brief article in Reformation and Revival magazine reviewing the debate over annihilationism among evangelicals. In his historical summary, he defines annihilationism as follows:
What is at issue? The question is essentially exegetical, though with theological and pastoral implications. It boils down to whether, when Jesus said that those banished at the final judgment will "go away into eternal punishment" (Matt. 25:46), he envisaged a state of penal pain that is endless, or an ending of conscious existence that is irrevocable: that is (for this is how the question is put), a punishment that is eternal in its length or in its effect.