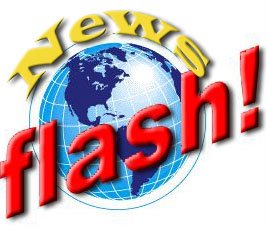 Hello! Hello! Main Stream Media… Hello! Anybody Home????
I just wonder if the major news media outlets will broadcast this news as loudly and as widely as last week's. Please forgive my skepticism regarding this, but somehow, I doubt it.
the Payzant Distinguished Professor of New Testament at Acadia University and Divinity College, sent to me earlier today. He said that Helmut Koester (Harvard University), Bentley Layton (Yale University), Stephen Emmel (University of Münster), and Gesine Robinson (Claremont Graduate School)–all first-rate scholars in Coptic studies–have weighed in and have found the fragment wanting. No doubt Francis Watson's comprehensive work showing the fragment's dependence on the Gospel of Thomas was a contributing factor for this judgment, as well as the rather odd look of the Coptic that already raised several questions as to its authenticity.
Dr. James White writes, "Now, that doesn't mean the saga is over for two reasons: 1) the fragment could be rehabilitated by the release of further relevant information concerning its provenance, and 2) the MSM (main stream media) is far more interested in posting stuff that is against Christianity than corrections and retractions."