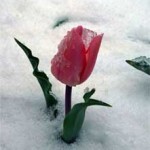 John 6:34 Then they said to Him, "Lord, "I am the bread of life; he who comes to Me will not hunger, and he who believes in Me will never thirst. 36 "But I said to you that you have seen Me, and yet do not believe. 37 "All that the Father gives Me will come to Me, and the one who comes to Me I will certainly not cast out. 38 "For I have come down from heaven, not to do My own will, but the will of Him who sent Me. 39 "This is the will of Him who sent Me, that of all that He has given Me I lose nothing, but raise it up on the last day."
In this passage of scripture, Jesus presents the big picture perspective regarding salvation. His words are altogether clear and unmistakable, as He portrays the complete sovereignty of God in salvation.
The crowd that was following Jesus "believed" in Him as a miracle worker and as the Messiah. John 6:14 states, "Therefore when the people saw the sign which He had performed, they said, "This is truly the Prophet who is to come into the world." Yet Jesus makes it clear that this crowd did not possess true living faith – a faith that saves. They instead possessed a temporary "belief" or affection for Christ, but as the rest of the chapter shows, when Jesus finished preaching this latest message, most in the crowd were no longer following Him. John 6:66 says, "As a result of this ("this" meaning Jesus' own words) many of His disciples withdrew and were not walking with Him anymore."
This then is the context. Jesus is addressing this unbelieving crowd and seeks to explain to them why it is they do not believe. Lets allow Jesus to tell the redemption story from His perspective, in His own words.
There is such a thing as false faith. Outwardly it looks much the same as the real thing, which is why we can be fooled by people who profess "faith" in Christ. For example, Judas Iscariot looked like the real thing, but Jesus knew he was a devil from the beginning and would ultimately betray him. We do not see the human heart, we can only observe people's actions, but God who looks on the heart with total clarity, knows the difference between true living faith and a mere empty profession.
In the case of this crowd following Jesus, if there was ever a claim to true faith, Jesus dismisses that idea out of hand, telling them that they did not in fact believe in Him. He knew it and told them so. Jesus starts by saying "But I said to you that you have seen Me, and yet do not believe." According to Him, this was a crowd of unbelievers (notice He did not call them "pre-believers" or "seekers" – just those who did not believe in Him). He then goes on:
"All that the Father gives Me will come to Me."
Each word here is vitally important. As we meditate on these words, we should notice the order Jesus gives us. All that the Father gives to Jesus – every single one of them – will come to Jesus. It is not the coming to Jesus of a certain group of people that prompts God to then give them to the Son. No, according to Jesus, its the other way round. Firstly, the Father gives a group of people to the Son, who will then come to the Son. It is the Father's giving that takes place before the people's coming. Jesus teaches us, in verse 37, that there is never the possibility of a single person being given by the Father to the Son who will not come to the Son.
Why do only some come?
If we believe the words of the Master, we would have to say that the answer lies in the Father's Sovereign choice. The Father does not draw every human being to the Son, and remember He is addressing the crowd that does not believe in Him. It would seem the necessary implication that the reason these people had not believed was because they were not part of the group that the Father had given to the Son. Why? Because Jesus is talking directly to them and telling them they did not believe, and here He is explaining why: All that the Father gives to the Son, come to the Son, and those in this crowd had not come to the Son in true faith.
According to Jesus in John 6:44, no one can come to the Son unless the Father draws them, and all those drawn in this way will be raised up to eternal life. Jesus confirms this in verse 65, saying that no one can come to Him unless it is given to them by the Father.
The Giving and the Coming
Jesus says that all that the Father gives to Him, will come to Him. Of course, it is imperative that people come to Christ to be saved. But here Christ gives us the insight on why some come and others do not. I call this "effectual grace" (hence the name of this blog) because is grace that it is supremely powerful and effective, always achieving its intended goal. It is the Father's gracious act in giving people to the Son that will without question mean that each of these will come to the Son.
As we move from verse 37 to verse 38, Jesus explains the security of the relationship possessed by those who come to Christ. He says that He will never cast them out. In the original language, the aorist subjunctive of strong denial is used, which makes it clear that it is absolutely impossible for Jesus to reject anyone who comes to Him. He will never do it! There is no one who genuinely comes to Christ who will ever be rejected by Christ.
Why is this the case? Jesus continues, "For I have come down from heaven, not to do My own will, but the will of Him who sent Me."
So, what exactly is the will of the Father? "That of all that He has given Me I lose nothing, but raise it up on the last day."
Jesus' words are both remarkable and plain. There is no possibility whatsoever that Christ will fail to perform all of His Father's will. Such a thought is unthinkable. Christ is the obedient Son of His Father, and is also, as God, omnipotent in power, so that no opposition or force could stop Him from achieving His desired goals. There is simply no way at all that the Son will fail to fulfill the will of His Father. This being the case, we have Christ's own testimony that all those given by the Father to the Son, will without fail come to the Son, and will never be cast out, but raised up at the last day to eternal life.
The Basis
The basis for all this is not found in us at all. Jesus makes this very clear. He gives us a God centered Gospel, and His declarations here leave us in the arms of a Father who chose a people for Himself, and gives them as a gift to the Son. These then will, in time, come to the Son. Our confidence is found in knowing that the Father's will is that none of those given by Him to the Son be lost.
These clear words give us complete and assured security in the Father (He gives His elect to His Son as a gift) and security in the Son (He will never fail to do His Father's will). God is the Redeemer. Man is the recipient of the gracious working of God. Man is the object of salvation, but it is God, and God alone who acts to save man. That is the basis of our confidence. Like Paul, we can say, "For I am confident of this very thing, that He who began a good work in you will perfect it until the day of Christ Jesus." (Phil. 1:6)