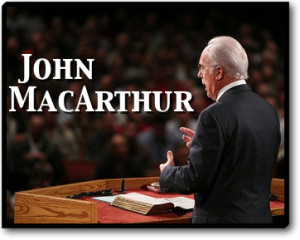 What Is the Relationship Between Divine Sovereignty and Human Responsibility?
This excerpt is taken from None Other: Discovering the God of the Bible by John MacArthur.
The relationship between God's sovereignty and human responsibility is not instantly obvious, and at first glance it seems paradoxical. But Scripture offers us considerable insight into how these twin truths harmonize within the plan of redemption.
The first step in understanding the compatibility between God's sovereignty and human will is to recognize that they are not mutually exclusive, and Scripture makes this absolutely clear. In God's design, human responsibility is clearly not eliminated by God's sovereign control over His creation. That's true even though evil was included in His grand design for the universe even before the beginning of time, and He uses His creatures' sin for purposes that are always (and only) good. Indeed, in His infinite wisdom, He is able to use all things for good (Rom. 8:28).
Consider the Lord's opening statement in Isaiah 10:5: "Woe to Assyria, the rod of My anger." At first glance, this makes no sense. If Assyria is functioning as an instrument of God's judgment, why is He pronouncing condemnation on the Assyrians? "Woe" is an onomatopoeic word (meaning the word sounds like what it means; in this case, a cry of agony) that warns of calamity or massive judgment to come. But how can a people come under divine denunciation and judgment while at the same time functioning as a rod of God's anger? The rest of the verse says, "the staff in whose hand is My indignation." Assyria, this pagan, godless, idolatrous nation, is the instrument of divine judgment against God's own rebellious people.
In fact, the next verse says, "I send it against a godless nation [Judah, the southern part of the kingdom] and commission it against the people of My fury" (v. 6). The Jews are thus designated as the people of God's fury. God holds Israel fully responsible for their disbelief; fully responsible for their idolatry; fully responsible for their rebellion and their rejection of Him, His Word, and His worship. So He commissions the Assyrians to come against them. Notice verse 6: "To capture booty, and to seize plunder, and to trample them down like mud in the streets." That's strong, decisive language.
Now here you have a divine decree in action. God grabs Assyria by the nape of its national neck and assigns it to be the instrument of His fury against the godless people of Judah who have rejected and rebelled against Him. And then He says in verse 7, "Yet it [Assyria] does not so intend, nor does it plan so in its heart." Assyria is the instrument of God's judgment—and the Assyrians themselves are clueless about it. It was never Assyria's purpose, motive, or intention to serve God. They had no interest in the God of Scripture—they didn't even believe in Him. Rather, Assyria planned in its own heart to cut off many nations. This was just another opportunity for the Assyrian power to knock off another neighboring nation, as they'd already done to Calno, Carchemish, Hamath, Arpad, Samaria, and Damascus (v. 9). Verses 10 and 11 depict Assyria's confidence in its ability to conquer Judah: "As my hand has reached to the kingdom of the idols, whose graven images were greater than those of Jerusalem and Samaria, shall I not do to Jerusalem and her images just as I have done to Samaria and her idols?" All Assyria knows is that it has destroyed other nations who, in its judgment, had greater protection and greater gods than the God of the Bible. The Assyrians simply intended to do to Judah what they had done to the rest of the nations. They thought they were acting in complete independence. They had no idea that God was using them as agents to deliver His judgment.
But does being instruments of divine wrath somehow exonerate them from responsibility for the evil inherent in their military policies? If this irresistible divine decree brings them to Israel, what culpability do they have for their actions? And yet Scripture is clear that they will be held accountable. Verse 12 says that when God has finished using Assyria as an instrument of His fury, "So it will be that when the Lord has completed all His work on Mount Zion and on Jerusalem, He will say, 'I will punish the fruit of the arrogant heart of the king of Assyria and the pomp of his haughtiness.'" The Lord has already decreed that once He is done using Assyria, He will punish it for its sins. The very act that the Assyrians carried out under divine decree was an act of evil—so evil that God will turn on them and bring destruction on them. In God's eyes, they bear full culpability for every part of their evil slaughter and destruction, even though they are fulfilling His divine decree. Continue reading →