Written some years back, this article still has relevance:
Porn and paper pastors by Dan Phillips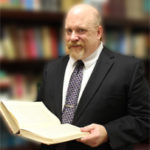 Decades ago, I read a disturbingly candid essay by a pastor about his struggles with pornography. It was in Leadership magazine. Years later, two of his realizations still stand out to me.
The author came to see (as I recall) that he was attracted to these images because they were unreal. The women in the pictures never had bad days, were never crabby and demanding, never disrespectful and demeaning. No mood swings. They always suited his mood, his needs, his wants. They were unreal.
He came to see that he had no actual relationship with these women whatever. If (he named a female celebrity) had sat down next to him in an airplane, she wouldn't know him from Adam. Whatever may have happened in his sinful fantasies, the two of them had no relationship in the real world.
Of course, this is why so many women resent actresses and models. It isn't catty pettiness or smallness. It is that they know how visually-tempted men can be, and they know that they can't compete with a fantasy — if their man is fool enough to chase one.
And they're right, in a way. They can't compete with these women. Because these women don't exist in the real world! They may not even look like their pictures! Thanks to computer wizardry, the pictures we see may actually bear only the slightest resemblance to the actual women.
Nobody can compete with a fantasy.
And this post is not about pornography, men, women, nor marriage.
It is about people with paper pastors.
Now, some professed Christians sin outright, by never physically attending an actual, in-person church. We've talked about that, and they aren't our focus.
But others do attend a church — physically. They come in, they sit down. They sing, they may give financially. They may look at you, Pastor, as you preach.
But you know their heart belongs to another.
Their real pastor isn't you. It's Dave Hunt. Or it's John Piper. Or it's John MacArthur, or Ligon Duncan, or Mark Dever, or David Cloud, or Joel Osteen. Or it's Charles Spurgeon, or D. M. Lloyd-Jones, or J. C. Ryle. Or Calvin, or Luther, or Bahnsen, or de Mar, or R. B. Thieme (Jr.), or J. Vernon McGee.
And they're such better pastors than you are! You know they are!
Why? Continue reading →