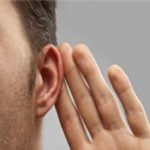 Article: Please Stop Saying — "God Told Me" by Josh Buice (original source here)
It happened again recently. I was listening to a sermon online and the preacher said, "God told me." Apparently everyone in the congregation enjoyed it from the response I heard, but I immediately turned it off. This type of communication is becoming more prevalent in Christian circles. It's showing up in conversations because people are hearing it from the pulpit and reading it in books they purchased from the local Christian bookstore. Perhaps it sounds spiritual or is emotionally stirring to the congregation.
Although the "God told me" method of communicating makes for interesting, suspenseful, and entertaining stories, what people need most is to hear from God. I would like to make a simple request. Please stop saying "God told me" unless the phrase is immediately followed up with a text of Scripture. Have you considered the connection between the "God told me" language and the sufficiency of Scripture? What connection does the "God told me" phrase have with the third of the Ten Commandments?
The "God Told Me" Language Violates the Sufficiency of Scripture
If God spoke to Moses from a burning bush (Ex. 3:4-6), to Samuel in the dark of night (1 Sam. 3:1-9), to Elijah in a cave (1 Kings 19:9), to John the Baptist and others at Jesus' baptism (Mark 1:9-11), and to Saul (subsequently Paul) and his traveling companions on the road leading to Damascus (Acts 9:4-7)—why would God not speak to us today? That's a fair question, but it might surprise you to know that God does still speak to us today. He does so through His sufficient and authoritative Word.
In chapter 1 and paragraph 6 of the 2nd London Baptist Confession of Faith (1689), we find these words:
The whole counsel of God concerning all things necessary for his own glory, man's salvation, faith and life, is either expressly set down or necessarily contained in the Holy Scripture: unto which nothing at any time is to be added, whether by new revelation of the Spirit, or traditions of men.
During the days of the Old Testament, God was communicating to prophets in order to write Holy Scripture and to prepare the way for Jesus' birth. All of the audible communication of God has direct connection to the redemptive plan of God to save sinners. God's direct communication with His people was not centered on what to eat for breakfast, the need to give money to a random person at a bus stop, or to go join a group of college students at a morning workout.
During the days of the New Testament, and the early church period, God's audible voice, although rare, was connected to the redemptive plan of God in Jesus Christ. Once the Bible was completed, there was no longer any need for God to speak to people audibly or to provide direct (divine) communication. God has communicated everything necessary for faith and life, worship and service, in His sufficient Word. To use the "God told me" language violates the sufficiency of Scripture. Simply put, it needs to stop.
It's strange that many churches that once stood courageously for the inerrancy of Scripture in the past frequently employ the "God told me" language in their pulpit today. We don't allow Mormons or Jehovah's Witnesses to play the "God told me" divine revelation card, and we shouldn't allow Baptists or Presbyterians or Methodists or mainstream evangelicals to have a free pass on this crucial issue. Continue reading →