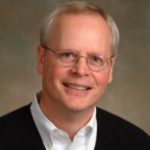 Article by Dr. Sam Storms (original source here)
1. We know very little about Pelagius (350-425) prior to his conflict with Augustine.
Evidently he was a British monk who taught for a short time in Rome toward the close of the 4th century. He fled to North Africa in 410 (preceding the invasion of the Goths) and there engaged in his dispute with Augustine, the famous Bishop of Hippo. He later went to Palestine and then disappeared from history.
2. Pelagius was a prolific author who preferred written treatises and rebuttals to open verbal confrontation.
His writings reflect his excellent education and were characterized by clarity of thought and devotional tones throughout. They centered primarily in ethics and religious piety. The hallmark of the Pelagian literature was the insistence that all believers were morally obligated to high ethical ideals, not just the clergy.
3. He wrote several scholarly commentaries on the Pauline epistles as well as a number of letters during the course of the controversy, few of which have survived.
Included among his works are The Hardening of Pharaoh's Heart, Virginity, The Law, and Faith in the Trinity (an anti-Arian treatise). His two most influential works are his De Natura and his treatise on Free Will. This latter work, which survives only in fragments today, contains four points of emphasis:
a. Men are born morally neutral with an equal capacity for either good or evil.
b. Whereas previously he spoke of divine grace as merely providing help, here he seems to assert it is necessary for salvation.
c. He finally admits that Adam's sin did adversely affect his posterity, but only by way of setting a bad example.
d. He discusses certain texts in Paul that appear to say we are driven to sin by the corruption of our flesh, a doctrine he rejects.
4. Pelagius was first and foremost a moralist.
It is important to keep this in mind as a foundational assumption in all of Pelagius' thinking. He was concerned above all else with right conduct. He was especially hostile to what he perceived to be the tendency of grace to grant a license for sin (cf. Rom. 5:21-6:2). Consider the following statement:
Whenever I am called upon to speak upon moral training and the course of holy living, I am accustomed first to display the power and quality of human nature and show what it is able to accomplish, and then from this to incite the mind of the hearer to (some) forms of virtue, lest it profit nothing to summon to those things which it would have thought to be impossible for it.1
5. Pelagius believed that the soul of man by creation is neither holy nor sinful.
According to Pelagius, Adam was not created holy. He was not constitutionally inclined either toward good or evil. He was morally indifferent or neutral. In this state of moral equilibrium, Adam was no more disposed to good than to evil. Pelagius argued that if Adam had possessed any moral character prior to moral action, his moral responsibility would be destroyed. Continue reading →