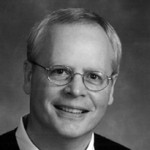 Article: Dr. Sam Storms – "10 Things You Should KNow About the Immutability of God" – (original source and ultimately unworthy object of our affection and worship. It is imperative, therefore, that we proceed cautiously, and yet with conviction, in articulating these ten truths about divine immutability.
(1) To say that God is immutable is to declare that his character is eternally consistent. Immutability means that God is consistently the same in his eternal moral being. He will never get "better" than he has been for eternity. He will by no means ever get "worse".
(2) This affirmation of unchangeableness, however, is not designed to deny that there is change and development in God's relations to his creatures. We who were once his enemies are now by the grace of Christ his friends (Rom. 5:6-11). Divine immutability must never be interpreted in such a way that the reality of the "Word became flesh" is threatened (John 1:14). We must acknowledge that he who is in his eternal being very God became, in space-time history, very man. Yet the Word who became flesh did not cease to be the Word. The second person of the Trinity has taken unto himself or assumed a human nature, yet without alteration or reduction of his essential deity. He is now what he has always been: very God. He is now what he once was not: very man. He is now and forever will be both: the God-man.
(3) To say that God is immutable is not to say that he is immobile or static, for whereas all change is activity, not all activity is change. It is simply to affirm that God always is and acts in perfect harmony with the revelation of himself and his will in Scripture. Continue reading →