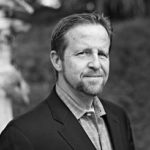 Article by by Michael Horton (original source here)
Before the average believer today learns what Reformed theology (i.e., Calvinism) actually is, he first usually has to learn what it's not. Often, detractors define Reformed theology not according to what it actually teaches, but according to where they think its logic naturally leads. Even more tragically, some hyper-Calvinists have followed the same course. Either way, "Calvinism" ends up being defined by extreme positions that it does not in fact hold as scriptural. The charges leveled against Reformed theology, of which hyper-Calvinism is actually guilty, received a definitive response at the international Synod of Dort (1618–1619), along with the Westminster Confession of Faith and Catechisms.
Is God the Author of Sin?
The God of Israel "is perfect, for all his ways are justice. A God of faithfulness and without iniquity, just and upright is he" (Deut. 32:4–5). In fact, James seems to have real people in mind when he cautions, "Let no one say when he is tempted, 'I am being tempted by God,' for God cannot be tempted with evil, and he himself tempts no one" (James 1:13). Sin and evil have their origin not in God or creation, but in the personal will and action of creatures.
Scripture sets forth two guardrails here: On one hand, God "works all things after the counsel of his own will" (Eph. 1:15); on the other, God does not — in fact, cannot — do evil. We catch a glimpse of these two guardrails at once in several passages, most notably in Genesis 45 and Acts 2. In the former, Joseph recognizes that while the intention of his brothers in selling him into slavery was evil, God meant it for good, so that many people could be saved during this famine (vv. 4–8). We read in the same breath in Acts 2:23 that "lawless men" are blamed for the crucifixion, and yet Jesus was "delivered up according to the definite plan and foreknowledge of God…." The challenge is to affirm what Scripture teaches without venturing any further. We know from Scripture that both are true, but not how. Perhaps the most succinct statement of this point is found in the Westminster Confession of Faith (chap. 3.1): "God, from all eternity, did, by the most wise and holy counsel of his own will, freely, and unchangeably ordain whatsoever comes to pass;" — there's one guardrail — "yet so, as thereby neither is God the author of sin, nor is violence offered to the will of the creature; nor is the liberty or contingency of second causes taken away, but rather established," and with that, the second guardrail. The same point is made in the Belgic Confession of Faith (Article 13), adding that whatever God has left to His own secret judgment is not for us to probe any further.
Is the Gospel for Everyone?
Isn't it a bit of false advertising to say on one hand that God has already determined who will be saved and on the other hand to insist that the good news of the Gospel be sincerely and indiscriminately proclaimed to everyone? Continue reading →