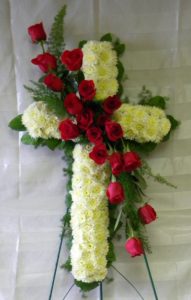 The Las Vegas shooting has left many of us in utter shock and horror and rightly so. "Pure evil" rightly describes what happened. Personally, I cannot bear watching more than a few minutes of the television reports about it. Even the few images I have seen race around in my mind with seemingly no landing space… The whole thing is just so horrible.
As far as I know, no one I knew personally was impacted. How those who have suffered such personal loss and now grieve over the loss of loved ones are coping just now – I can only imagine… even as I ask God to bring His comfort.
In such times, where can we go to "hang our thoughts" – what can we think on to even begin to wrap our minds around what happened and start to make sense of it all? Is that even possible?
As a pastor, I think this article is a good starting point I can point people to. I hope you find it helpful.
In the meantime, we pray, asking God for His comfort for all the friends and loved ones of the deceased. As a nation, we grieve… we so need God's help just now.