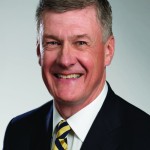 Article by Dr. Steve Lawson:
In his final letter, Paul charges Timothy, his son in the faith, to "do the work of an evangelist" (2 Tim. 4:5). By these words, the aged Apostle establishes the timeless standard for pastoral ministry, not only for young Timothy but for all pastors in every generation and in every place.
With Apostolic authority, this imperative command comes with binding force. All pastors must do the work of an evangelist. They must earnestly proclaim the gospel message, urging people to trust in Jesus Christ alone for salvation. So, where should this pastoral evangelism begin?
First, every pastor must preach the gospel to himself. Before any pastor can call others to repent, he must believe in Jesus Christ. The Apostle Paul exhorts Timothy, saying, "Pay close attention to yourself and to your teaching; persevere in these things, for as you do this you will ensure salvation both for yourself and for those who hear you" (1 Tim. 4:16). That is, every preacher must examine his own soul first. The success of one's evangelism is, first and foremost, dependent upon his right standing in grace. Continue reading →