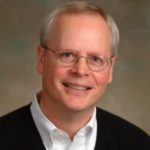 Dr. Sam Storms: (original source here)
News broke this past week that Hank Hannegraaf, of the Bible Answer Man radio program, was chrismated on Palm Sunday at Saint Nektarios Greek Orthodox Church in Charlotte, North Carolina. Yet another man devoted to the Eastern Orthodox faith is Rod Dreher, who has been much in the news of late because of his best-selling book, The Benedict Option. So who are the Eastern Orthodox and what is it precisely that they believe?
There are @ 6 million people in the U.S. who identify with the Orthodox faith, and @ 200-215 million worldwide (70 million of whom are in Russia alone), all of whom are gathered into one of the 13 autocephalous or "self-governing" Orthodox churches throughout the world. The head of each autocephalous church is called a Patriarch. The Patriarch of Constantinople is given greater honor but has no authority to interfere with the affairs of the other 12 Orthodox communions. "All bishops share equally in the apostolic succession, all have the same sacramental powers, all are divinely appointed teachers of the faith" (Timothy Ware, The Orthodox Church [hereafter TOC], new edition [New York: Penguin Books, 1997], 27).
Although these many autocephalous churches are independent, they maintain (so they assert) complete agreement on matters of doctrine and are in sacramental communion with each other.
Before I describe ten of the more important beliefs of Eastern Orthodoxy, a brief history of the Church should be noted. Continue reading →