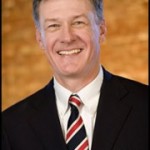 by there can be no advancement in grace. Before other disciplines can be administered, whether in the home, business, or church, there first must be self-discipline.
Admittedly, personal discipline is not a popular subject today. In our society, any insistence upon self-discipline is largely resisted, even among many Christians. Legalism, they cry, defending their rights of Christian liberty. These free-spirited believers maintain that discipline restricts their freedom in Christ, binding them in a spiritual straightjacket.
But many of these believers have so abused their freedom in Christ that they have virtually no spiritual discipline. They have swung the pendulum so drastically toward Christian liberty that their spiritual lives are out of balance. Such neglect of self-discipline prolongs their spiritual immaturity, leaving them with little self-control to resist temptation and sin.
Let us be clear, if there is no discipline, there is no discipleship. If we do not discipline ourselves, God Himself will discipline us (Heb. 12:5–11). One way or another, there will be discipline in our lives. Given our tendency toward sin, we must discipline ourselves for the purpose of godliness, lest we be disciplined by God.
WHAT IS SELF-DISCIPLINE?
The Greek word translated "discipline" (enkrateia) comes from the root krat, which denotes power or lordship. Self-discipline means to exercise power over one's self. It is the ability to keep one's self under control. The word indicates self-mastery over one's inner desires, thoughts, actions, and words. It is the control a believer must exercise over his life (Gal. 5:23).
This same word is used in 1 Corinthians 7:9 to indicate the "self-control" one must show over unlawful sexual desires. Likewise, elders must be "self-controlled" (Titus 1:8), disciplined in their inward attitudes and outward actions. Mastery of self is non-negotiable for spiritual leadership.
The opposite of self-discipline is a self-indulgent lifestyle that produces "the works of the flesh" (Gal. 5:19-21). Any lack of self-control will inevitably result in sinful deeds. But where self-mastery exists, there is a strong resistance to sensual appetites and sinful choices. Self-rule brings every thought, word, and deed captive to the obedience of Christ (2 Cor. 10:5). Any advance in personal holiness demands self-control.
WHAT SELF-DISCIPLINE IS NOT
To best understand what self-discipline is, we need to see what it is not. Two erroneous views of the Christian life—Pelagianism and semi-Pelagianism—distort the truth of self-discipline. Continue reading →