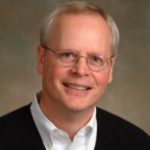 Article: 10 THINGS YOU SHOULD KNOW ABOUT THE INTERMEDIATE STATE by Dr. Sam Storms (original source here)
I could have as easily entitled this post: ten things you should know about what happens when a Christian dies. So what happens when a Christian dies? The simple answer is that he/she enters immediately into what theologians call the intermediate state. It is called "intermediate" because it is what we experience in between the time of our earthly lives (now) and the time when we receive our glorified and resurrected bodies. So here are ten things to keep in mind.
(1) Paul says in 2 Corinthians 5:1 that when we die "we have a building from God, a house not made with hands, eternal in the heavens." What is this "building" from God? Is it heaven itself, or an abode in heaven (cf. John 14:2), perhaps even the New Jerusalem. Others say it refers to the body of Christ, i.e., the church. On the other hand, it may be a reference to an intermediate body, i.e., a bodily form of some sort suitable to the intermediate state but different from and only preparatory to the final, glorified, resurrected body (cf. Matt. 17:3; Rev. 6:9-11). The fourth option is to see here a reference to the glorified, resurrection body, that final and consummate embodiment in which we will live for eternity.
(2) The major objection to this view is Paul's use of the present tense, "we have a building from God" (not "we shall have"). This seems to imply that immediately upon death the believer receives his/her glorified body. But this would conflict with 1 Corinthians 15:22ff.; 15:51-56; and 1 Thessalonians 4-5, all of which indicate that glorification occurs at the second advent of Christ. However, frequently in Scripture a future reality or possession is so certain and assured in the perspective of the author that it is appropriately spoken of in the present tense, i.e., as if it were already ours in experience. Thus Paul's present tense "we have" most likely points to the fact of having as well as the permanency of having, but not the immediacy of having. It is the language of hope.
(3) The intermediate state is consciously experienced by those who have died (see 2 Cor. 5:6-8; Phil. 1:21-24; Rev. 6:9-11). It is clear that the deceased believer has "departed" to be "with Christ" (Phil. 1:23) and is therefore "with" Christ when he comes (1 Thess. 4:17). It would seem, then, that some kind of conscious existence obtains between a person's death and the general resurrection (this is why we refer to this time as the intermediate state). Continue reading →