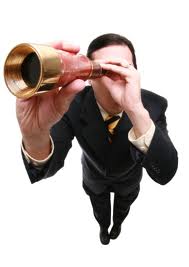 4 Ways to Categorize Complaints in the Church – article by Jonathan Rourke, senior pastor of Tri-City Bible Church in Vista, California (original source I engage in a ritual sorting. At end of my driveway is a metal container holding items delivered by various messengers. Step one is to sort them into what is important or valuable, and what can be tossed away or ignored.
We should treat complaints from church members the same way. A mentor of mine said every pastor needs to have a blind eye and a deaf ear. He meant you need to learn how to ignore stuff. That's been good advice.
But sometimes, you can't ignore a problem. Hopefully this short post will help this pastoral conundrum. Think of this as a way to sort the complaints you hear into four different categories: preferences, opinions, convictions, and attitudes.
PREFERENCES
Preferences are subjective commitments that have no moral consequence. They can be exercised with little to no impact on the rest of the congregation. Interestingly, concrete examples are very had to find in Scripture. The closest would be what Paul calls "interests" in Philippians 2:4. It's a general word you could probably even translate to "things."
In short, we all have things that matter to us, and complaints can arise when church members insist on their things being more important than someone else's things. There is no clear right or wrong here.
Dealing with Preferences
If preferences are the source of the problem, remind each side that different doesn't mean bad. If we all sang the same notes in the same way we'd have no harmony. Unison is not unity.
Reminding someone of this should help give him or her a perspective of ministry as a whole. Show them how their thing fits into a big and wonderful collection of things that work together to accomplish the one thing we all should be about. In these situations, be careful about taking sides. Don't be the champion of any one thing. Remember, no one expects you to do everything, just their things.
OPINIONS
These are reasoned conclusions that shape conscience. This informs your moral code of conduct. Believers experience the greatest degree of potential discord when it comes to opinions. Conflict most commonly occurs in a church when one side despises those who abstain or judges those who enjoy (Romans 14:3). Continue reading →