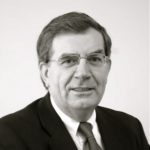 Article: The One Genuine Cure for Legalism and Antinomianism, by Dr. Sinclair Ferguson – (original source here)
Antinomianism takes various forms. People do not always fit neatly into our categorizations, nor do they necessarily hold all the logical implications of their presuppositions. Here we are using "antinomianism" in the theological sense: rejecting the obligatory ("binding on the conscience") nature of the Decalogue for those who are in Christ. Antinomianism, it was widely assumed in the eighteenth century, is essentially a failure to understand and appreciate the place of the law of God in the Christian life. But just as there is more to legalism than first meets the eye, the same is true of antinomianism.
Opposites Attract?
Perhaps the greatest misstep in thinking about antinomianism is to think of it simpliciter as the opposite of legalism.
It would be an interesting experiment for a budding doctoral student in psychology to create a word-association test for Christians. It might include:
Old Testament: Anticipated answer → New Testament
Sin: Anticipated answer → Grace
David: Anticipated answer → Goliath
Jerusalem: Anticipated answer → Babylon
Antinomianism: Anticipated answer → ?
Would it be fair to assume that the instinctive response there at the end would be "Legalism"?
Is the "correct answer" really "Legalism"? It might be the right answer at the level of common usage, but it would be unsatisfactory from the standpoint of theology, for antinomianism and legalism are not so much antithetical to each other as they are both antithetical to grace. This is why Scripture never prescribes one as the antidote for the other. Rather grace, God's grace in Christ in our union with Christ, is the antidote to both.
This is an observation of major significance, for some of the most influential antinomians in church history acknowledged they were on a flight from the discovery of their own legalism. Continue reading →