SERMON AUDIO: Here is the link to Pastor John's sermons available at sermonaudio.com. These include sermons preached at King's Church in Peoria, guest ministry in other churches, camps and conferences, as well as teachings given while guest-hosting Dr. James White's Dividing Line broadcasts.
VIDEO
Here is a short welcome video introduction to King's Church, Peoria, Arizona, where I serve as pastor.
THE NORMAL CHRISTIAN BIRTH
(1/21/18) – at Apologia Church, Tempe, Arizona.
Medical science informs us that the events surrounding a baby's birth is a key factor in a child's development. A long, drawn out, painful and complicated birth can have a lasting negative impact and that is why it is vital that much attention is given to provide a safe, healthy process and environment for a baby. When it comes to spiritual birth into the kingdom of God, how can we make sure the new baby is off to a good start in its new life in Christ? What does a NORMAL Christian birth look like? If we could standardize the process, what things would we put in place?
WHERE'S CHURCH MEMBERSHIP IN THE NEW TESTAMENT?
John Samson (9/10/17) teaching the Sunday School hour at Eastford Baptist Church in Eastford, CT:
APPOINT ELDERS IN EVERY TOWN
John Samson (9/10/17): The importance of biblical eldership, and what having a plurality of elders means for the overall health of a church.
ELEMENTS OF REFORMED WORSHIP
October 23, 2016 – Sermon at Apologia Church, Tempe, AZ – God cares about our worship and about how we worship. He does not receive all worship. Some worship is corrupt and greatly displeases Him. So what kind of worship does in fact please Him? How can we know for sure?
REFORMCON2016, Thursday, June 2, 2016 on the theme "God as He really is."
Begins at the 9 minute 45 second mark:
REFORMCON2016, Thursday, June 2: Here is the Q&A with Dr. James White and John Samson, hosted by Jeff Durbin:
Begins around the 12:28 minute mark:
APOLOGIA ACADEMY:
LECTURE 1: SALVATION – THE BIG PICTURE
REFORMED BIBLE CONFERENCE – SATURDAY, MARCH 12, 2016, SOVEREIGN GRACE BAPTIST CHURCH, GLOBE, ARIZONA
JOURNEY OUT OF HERESY AND DECEPTION
Behind every deception there lurks the crafty, hissing serpent appealing to the pride of man. "You don't need a God.. why? You can become one," he says. "Learn my wisdom and my laws; put them in motion and you can control your destiny and environment to make it as you please."
SESSION ONE: DECEIVED PEOPLE, DECEIVE PEOPLE
Sermon audio:
Youtube video:
SESSION TWO: THE JOURNEY OUT OF HERESY
Sermon audio:
Youtube video:
TWELVE WHAT ABOUTS
As a supplement to the "Twelve What Abouts – Answering Common Objections Concerning God's Sovereignty in Election" book, here's some video teaching I put together.
(1) The first session is on John chapter 6, verse 35 and following:
Session One-for Web from Runway Productions on Vimeo.
(2) Covering Scriptures in Matthew 11 and Romans 8:28-30, here's a 27 minute teaching I did on Divine election and how it relates to evangelism, as well as what is referred to as the Golden Chain of Redemption.
Twelve What Abouts – Session Two from Runway Productions on Vimeo.
(3) Romans 9 stands like Mount Everest – a majestic, spectacular, lofty and immutable testimony to God's supremacy and sovereignty in salvation. Here's a 36 minute video teaching I did on the chapter:
Twelve What Abouts – Session Three from Runway Productions on Vimeo.
(4) Many Christians reject the biblical doctrine of God's sovereignty in election because of traditions associated with the love of God and what amounts to a pagan concept of the human will, as I seek to explain in this 20 minute video teaching:
Twelve What Abouts – Session Four from Runway Productions on Vimeo.
(5) A biblical study of foreknowledge and the grace of God:
Twelve What Abouts – Session Five from Runway Productions on Vimeo.
(6) The three texts most often raised as objections to the Biblical doctrine of Divine election, namely John 3:16, 2 Peter 3:9 and Matt 23:37:
Twelve What Abouts – Session Six from Runway Productions on Vimeo.
DIVIDING LINE BROADCASTS
Since 2014, while Dr. James White has been away on various ministry trips, I have had the distinct honor and privilege of guest-hosting his "Dividing Line" broadcasts. This allowed me the opportunity of teaching on some major doctrines at the heart of our Christian faith. Here are the youtube videos (as well as the sermon audio recordings):
Hour 1. "LAW AND GOSPEL"
Hour 2. "THE FIVE SOLAS OF THE REFORMATION"
Hour 3. The "T" in the TULIP, "TOTAL DEPRAVITY":
Hour 4. The "U" in the TULIP, "UNCONDITIONAL ELECTION"
Hour 5. The "L" in the TULIP, "LIMITED ATONEMENT"
Hour 6. July, 2014: Continuing on from Dividing Line broadcasts earlier in the year, here is teaching on the "I" in the TULIP, "IRRESISTIBLE GRACE"
Hour 7. July, 2014: The conclusion of the TULIP series – "THE PERSEVERANCE (PRESERVATION) OF THE SAINTS":
Hour 8. CONFESSIONS OF A FORMER WORD OF FAITH PASTOR
For quite some time, I was a pastor in the "word of faith" movement. On this "Dividing Line" show, I shared something of an insider's guide, as well as the powerful biblical truths God used to alert me to the gross deception. How grateful I am to God for bringing me out!
Hour 9: Acts 10 – THE GENTILE PENTECOST
After informing people as to Dr. White's ministry schedule in South Africa we had a couple of surprising and dramatic Royal announcements, including the declaration of a 6th Sola of the Reformation. Thankfully, some sort of sanity was regained as we took a trek through Acts chapter 10, showing why it is one of the most significant chapters in the entire New Testament, revealing why Gentiles have full citizenship in the kingdom of God. Here's the show:
Hour 10: Acts 10 (Part 2):
On this Dividing Line broadcast, I continued walking through Acts chapter 10, seeking to explain why it is one of the most important chapters in the entire New Testament.
Hours 11 & 12: Two hours of Bible teaching on what Martin Luther described as "the article upon which the Church stands or falls," the doctrine of justification by faith alone.
JUSTIFICATION (2 SHOWS)
Hour 11: "JUSTIFICATION AND THE THREE TRANSFERS FOUND IN THE BIBLE"
Hour 12: THE ACTIVE AND PASSIVE OBEDIENCE OF CHRIST as well as how Paul and James compliment each other on the matter of justification, and why Rome's 'gospel' cannot save.
BIBLICAL INTERPRETATION SERIES (4 SHOWS)
Hour 13: KEYS TO BIBLICAL INTERPRETATION (1)
Hour 14: KEYS TO BIBLICAL INTERPRETATION (2)
Hour 15: KEYS TO BIBLICAL INTERPRETATION (3)
We started with Rich Pierce providing commentary about PC&D's new song 'Jesus, Only Jesus,' and how this song exposes the Oneness views of this group. Then the rest of the show was the continuation of my teaching series on 'rules of interpretation' discussing the end times, the book of Revelation and why we need to avoid hyper allegorical methods of interpretation.
Hour 16: KEYS TO BIBLICAL INTERPRETATION (4) – APPLICATION
Rich Pierce started off today's Dividing Line show with a brief (approx. 10 minutes) follow up regarding his comments from Tuesday regarding PC&D and the song "Jesus, Only Jesus." Then I concluded the series on biblical interpretation by taking the rules we have discussed and applying them to John chapter 3.
Hour 17: THE GUARDRAIL OF THE CREEDS
While never rising to the same authority as sacred Scripture (which alone is the word of God), the ancient creeds and confessions of the Church have served the people of God through the ages as concise and precise summaries of what the Bible teaches on very vital matters. These include, amongst others, the doctrine of God, the person and work of Christ, how a man is justified in God's sight as well as the doctrine of last things (eschatology). On this Dividing Line, I taught on the practical value of the ancient Creeds and Confessions of the Church.
Hour 18: A GOD OF STRATEGIES
Teaching through Acts 16:1-15, I discussed the Apostle Paul's mission strategy as it related to the circumcision of Timothy, the closing and the opening of doors for the gospel, and God's activity in opening the heart of man.
Hour 19: A BIBLICAL CASE FOR CHURCH MEMBERSHIP
I spent the hour walking through numerous New Testament texts which only make sense in the light of formal Church membership.
Hour 20: THE BLESSING OF CHURCH MEMBERSHIP
Having previously established that formal Church Membership is a biblical mandate and requirement, I went on to discuss what it entails as God's intended blessing for disciples of Christ.
Hour 21: THE PROTECTION OF CHURCH DISCIPLINE
The third teaching in a series on the Church, dealing with the often neglected subject of discipline. A Church failing to exercise discipline among its members is an unloving Church, walking in disobedience to Christ.
Hour 22: IF I HAD AN HOUR WITH A NEW CONVERT
Imagine the scenario. You've had an amazing conversation with someone which has led to his conversion to Christ. You have just an hour with him. After that, you may never see him again. What are the most important things you would wish him to know? What follows is the answer to that question.
Hour 23: THE WRATH OF GOD IN REDEMPTION AND EVANGELISM
In this guest hosting Dividing Line show I discussed the biblical gospel and how to share it with others. A simple way to evangelize.
Hour 24: A SIMPLE WAY TO PRAY
A practical teaching on the personal prayer life of the Christian.
Hour 25: THEOLOGICAL TRIAGE – MAINTAINING UNITY
An important teaching on first order and second order doctrines. As the quote attributed to Augustine says, "In essentials, unity; in non-essentials, liberty; and in all things, charity."
We experienced some audio difficulties during the first two minutes of the show but after that there were no further sound issues.
Hour 26: SEVEN THINGS THE REFORMATION GAVE US
In this dividing line program I sought to show how western civilization has been positively impacted by the Protestant Reformation. We owe a great debt of gratitude to the men and women of the Reformation whose sacrifices have been instrumental in giving us many of the civil and religious liberties we presently enjoy.
HOUR 27: PREACHER: PREACH THE WORD
On this Dividing Line broadcast I teach on the urgent need for expository preaching. A high view of Scripture should inevitably mean that God's word is central in the life of the church so that the meaning of the passage is the message of the sermon.
HOUR 28: PREACHER: PREACH THE WORD (Part 2)
Continued teaching on expository preaching. How the Bible is handled in a service often reveals far more about a church's true beliefs regarding Scripture, rather than a statement of faith found on a website. Today's teaching is a summons to make God's word central in the life and ministry of the church.
VIDEO INTERVIEW:
From the January 24, 2012, Dividing Line Broadcast, Dr. James White interviews John regarding his new "Twelve What Abouts" book:
AUDIO
On Sunday, May 4th, 2014, I had the privilege of preaching at the morning service at Grace Covenant Church in Gilbert, Arizona. Some have told me that their lives were greatly impacted. Praise the Lord!
Title: The God with whom we have to do.
Scripture Passage: Romans 8:28-9:24
Scripture readings are by Pastor John Giarrizzo. The sermon begins around the 8 minute mark. God bless. Click on this link here.
Election and Reprobation: A 55 minute interview (April 15, 2014) on the "Knowing the Truth" radio broadcast with Kevin Boling as we talked about the doctrine of election, reprobation, Christ and the Cross, responding to a new book by Austin Fischer "Young, Restless and No Longer Reformed." The program is available to hear/download at this link.
Law and Gospel: A 55 minute interview (October 10, 2013) on the "Knowing the Truth" broadcast with Kevin Boling at this link.
Apologia Radio Broadcast (March 2013) where I was interviewed regarding the installation of the new Pope in Rome, as well as the broader theme of Roman Catholics and the gospel found here.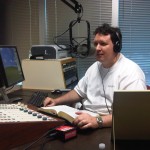 Defending Calvinism – Part 1 – March, 2013 – It was my joy and privilege to meet the folk at Apologia Radio this week and be interviewed here at this link about the biblical doctrine of election.
Defending Calvinism – Part 2 – March, 2013 – Apologia Radio interview – the hosts speak out from a Christian perspective on some vital current cultural issues and I have my second interview on the theme of defending Calvinism in the final half of the show here.
Knowing the Truth Broadcast, June 21, 2012 – I am interviewed by Pastor Kevin Boling about the book "Twelve What Abouts" (and the subject of Divine election) on a radio station covering South Carolina and parts of neighboring states (55 minutes). Click HERE to listen.
Update: There seems to have been a great deal of interest in the broadcast (above), with more than 1,100 mp3 downloads, and so I was invited back to do a second interview about the book today (Tuesday, August 14). We were able to talk about a number of the "what abouts." Click HERE to listen.
Backpack Radio Interview from April, 2012. John is asked questions on his new book "Twelve What Abouts." Click HERE to listen.