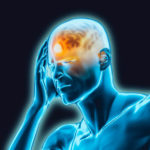 Warning – Scholastic Theological Material Ahead… it could easily make your brain hurt. It is posted in order to reference the current discussion taking place.
James E. Dolezal is Assistant Professor of Theology in the School of Divinity at Cairn University, Langhorne, Pennsylvania. He has written a new book entitled: All That Is in God (Grand Rapids: Reformation Heritage Books, 2017). http://www.heritagebooks.org/products/all-that-is-in-god-dolezal.html
Product Description – Unknown to many, increasing numbers of conservative evangelicals are denying basic tenets of classical Christian teaching about God, with departures occurring even among those of the Calvinistic persuasion. James E. Dolezal's All That Is in God provides an exposition of the historic Christian position while engaging with these contemporary deviations. His convincing critique of the newer position he styles "theistic mutualism" is philosophically robust, systematically nuanced, and biblically based. It demonstrates the need to maintain the traditional viewpoint, particularly on divine simplicity, and spotlights the unfortunate implications for other important Christian doctrines—such as divine eternality and the Trinity—if it were to be abandoned. Arguing carefully and cogently that "all that is in God is God Himself," the work is sure to stimulate debate on the issue in years to come.
John Frame has objected strenuously to many of the things written in this book:
Scholasticism for Evangelicals: Thoughts on All That Is In God by James Dolezal
Frame's article here needs to be read for the rest of this to make any sense.
Others are now writing, and it seems clear that Frame is not on the side of orthodoxy.
Mark Jones: https://calvinistinternational.com/2017/11/27/reviewing-frames-review-of-dolezal/
Mike Riccardi (on facebook) writes:
So, I've been writing out a long response, which, as I was tending to the screaming kids, my phone ate. I'll do my best to reproduce it.
1. It's an extremely serious, as well as facile and naive, charge to say that anyone who holds to the historic Christian doctrine of divine simplicity is either (a) uncritically imbibing Aquinas, or, since there is a host of theologians and thinkers who embraced divine simplicity before Aquinas, (b) are uncritically imbibing Aristotle. Before you continue to parrot the objection that simplicity is simply Thomistic or Aristotelian, I would challenge you to demonstrate that Augustine, Athanasius, and the Cappadocian Fathers (all of whom were significant formulators and defenders of the orthodox doctrine of the Trinity, and who explicitly employed the traditional doctrine of simplicity to maintain and defend Trinitarianism from heretical opposition) — I would challenge you to demonstrate that those men were either literarily or philosphically *dependent* on Aristotle for their thinking. That case simply can't be made. They may have used categories that overlapped with certain of Aristotle's (or other philosopher's) ideas, but that doesn't make the Trinity Aristotelian!
2. What bugs me about the contemporary evangelical / theistic mutualist/mutablist hunt for the Scholastic boogeyman (that is, to suppose that identifying an idea as "scholastic" or "Thomistic" or "Aristotelian" is sufficient refutation of that idea; it's not; just because Thomas or Aristotle taught something doesn't make it automatically unbiblical) is that we all stand on the shoulders of the so-called "scholastics" any time we use language like "person" and "essence" or "nature" to speak about the Trinity — or, to use an example that is more close to home for you, Scott, any time we use language like efficient or proximate cause to describe biblical compatibilism. The fathers didn't wholesale imbibe the metaphysics of Greek philosophy, but they certainly spoke in those categories — ousia, phusis, hupostasis (and persona, substantia, essentia in the Latin fathers), etc. Again, there was significant revision of those metaphysical categories to reflect biblical truth (even using nonbiblical words like homoousios!), but there wasn't this fear that to even use the same categories that the philosophers used would be a necessary subjugation of biblical authority to philosophy. Similarly, whenever we use the formula of proximate and efficient causation, we could be legitimately charged with employing an "Aristotelian" theory of causation. But simply because Aristotle might have helpfully observed that there are different kinds of causes and different levels of causation, it doesn't mean that those categories are off limits when we see those concepts emerging from Scripture as well (e.g., in Acts 2:23). That brings me to #3. Continue reading →