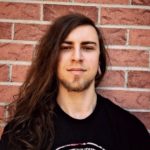 A FRIEND OF MINE, STEVEN BANCARZ HAS PRODUCED SOME GREAT (non-cheesy conversation starters) T-SHIRTS TO COMMEMORATE THE PROTESTANT REFORMATION:
25% of any profits go to Corpus Christi Food Bank helping with relief from hurricane Harvey in Texas.
"For I am not ashamed of the gospel, for it is the power of God for salvation to everyone who believes, to the Jew first and also to the Greek." – Romans 1:16
500 years ago this month, the Protestant Reformation took place, changing the direction of Christianity away from Roman Catholicism and back to what Scripture actually teaches. The 5 solas are the principles on which the reformation was grounded.
Black shirts at this link:
White shirts at this link: