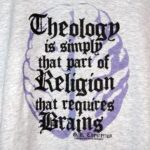 When writing an article that finds its way to the internet, there is often feedback, both positive and negative. The process, including the negative reactions, can actually sharpen the thought process or enable things to be communicated in a better, more helpful way.
Sometimes though, someone is so irate that they call the doctrine you have espoused devilish and heretical. It is not always appropriate to respond. It can be a great time waster. However, sometimes, providing a response, while it may not help the person who first wrote, (in that they are not in any way open to receive a measured response) might be helpful for on-lookers so that they might know there are good answers available.
Way back in 2005 I wrote an article on 2 Peter 3:9 (http://www.reformationtheology.com/2005/10/understanding_2_peter_39_by_pa.php) discussing the verse in its biblical context. Today, almost 12 years later, someone named Vanessa wrote with a very critical review. I thought it worth the brief time it took to respond:
My responses are in bold (so it is easy to follow):
This argument makes the scripture redundant, and like most Calvinist beliefs, is composed of circular reasoning that is inconsistent when drawn out to its logical conclusions.
You would need to prove this point rather than simply asserting it.
Also, just because the epistle is addressed to the elect does not mean that when it says "all" it is referring only to the people the letter is addressed to. That is a faulty conclusion. Could you not write a letter to a particular someone and be talking about humankind in general? Why is that so hard to fathom? All means all. If he meant "all of you reading this", he would have said "all of you reading this".
All does not always mean all. Context tells us what the 'all" means. Just as when a teacher asks "are we all here?" he/she is referring to students in his/her class, or a mother asking "are we all in the car?" she is asking about all her children, not everyone on the planet. Your argument seems to be "just ignore context, all means all, and I think it is just dead wrong to even ask the question 'who might the "all" refer to. That just over complicates things.'
Secondly, your argument makes the passage redundant because it would be like saying "Hi everyone who God chose for salvation, God wants you to come to repentance and be saved. If everyone reading it is elect and only saved because God thought they were special, then why point out that God wants them to be saved?
Firstly, none of the elect are special, they have simply received a different measure of Divine grace and favor. Secondly, the point of the passage is to show why Christ's second coming has not occurred as of yet, namely because God is not willing for any of His people to perish but to come to repentance. It is not redundant in any way at all to say this.
Of course He wants them saved if, according to Calvinism, they are saved through no choice of their own because God basically forced himself on them.
Straw man! – the elect do choose Christ, willingly, because of the Sovereign work of God in the heart.
Calvinism is false doctrine straight from the devil.
Well, isn't that nice? Actually I honestly fear for you when you stand before the great I Am and find that He is every bit as Sovereign as the Calvinists have affirmed and you are called to account for your words here. For our part, "We give our hand to every man that loves the Lord Jesus Christ, be he what he may or who he may. The doctrine of election, like the great act of election itself, is intended to divide, not between Israel and Israel, but between Israel and the Egyptians, not between saint and saint, but between saints and the children of the world. A man may be evidently of God's chosen family, and yet though elected, may not believe in the doctrine of election. I hold that there are many savingly called, who do not believe in effectual calling, and that there are a great many who persevere to the end, who do not believe the doctrine of final perseverance. We do hope the hearts of many are a great deal better than their heads. We do not set their fallacies down to any willful opposition to the truth as it is in Jesus but simply to an error in their judgments, which we pray God to correct. We hope that if they think us mistaken too, they will reciprocate the same Christian courtesy; and when we meet around the cross, we hope that we shall ever feel that we are one in Christ Jesus." – C. H. Spurgeon)
If you draw it out to its logical conclusions it makes God into a monster who is responsible for baby rape, torture, and murder. It makes God a puppet master and a divine rapist, and makes the devil completely unaccountable by attributing the workings of Satan to God in the name of "sovereignty".
Even in your foreknowledge view of God, He knew all that was to happen and still ordained it would come to pass, right??? so you have the same 'problem' to deal with. The biblical view is that God has ordained all that comes to pass including the sin that made the atonement of Christ necessary, and will work out only good and holy purposes through it all. I suggest this link for articles on this subject should you wish to know more: https://www.monergism.com/search?keywords=evil&format=All
Guess what, God is sovereign enough to give humans a choice in the matter of whether to be saved.
Sure, and I believe that, and also believe that the Bible teaches that all men will choose rebellion unless God works in their hearts. There was a Fall that has rendered all men in a fallen state, spiritually dead and unable and unwilling to come to Christ unless God draws them, and those He draws are raised up on the last day. It is Jesus who teaches us that and we take His words seriously. Seemingly, you do not (John 6:44).
That's why CHOICE is all throughout the Bible. "Choose you this day whom you will serve." "Behold I have set before you death and life, blessing and life, CHOOSE LIFE."
Yes, and we embrace those verses. Do you think somehow that we have missed seeing them in our Bibles? No, we believe these verses AND we believe all the verses that teach that men are enslaved to sin, love darkness rather than light, do not seek God, etc… Therefore, I can and do call on all men to repent and believe and choose, knowing that only the elect will do so – Acts 13:48 "and all who were ordained to eternal life believed."
We are saved by grace through faith, and that not of ourselves. But God foreknew in the beginning who would choose Him, and predestined us according to the choice He knew we would make.
Biblically, in light of the Fall which He also foresaw – All God would foresee as He looked across time would be all of humanity's rejection of Him unless He intervened in grace. (John 6:44)
He is not linear in His view of time like we are. He is higher than we are. We must receive the Word of God as little children, as the Bible says. That means don't overcomplicate it and read things into it that aren't there to fit your own preconceived ideas. Every Calvinist belief requires reading things into the Scriptures that are not there, and it requires ignoring a huge list of Scriptures that contradict it, twisting the meaning and "context" to try to make it fit your idea.
Actually I would suggest that it is you who ignore and twist the Scriptures. We seek to embrace all of what Scripture teaches.
Blind people who profess to be wise! You are turning people away from God by painting Him as directly responsible for every bad thing that has ever happened to them. Bad things happen because we live in a fallen world, not because God is up there pulling every string and orchestrating chaos and evil. God is not evil, He is light and there is NO darkness in Him! The evil ideology of Calvinism is a cancer in the body of Christ that causes people to be apathetic about winning souls to the Lord.
I know you believe that. I might have said something similar years ago. I shudder though, for as I say, one day You will stand before the Sovereign One who has ordained every event in time and has promised to use it all for His glory.
If only certain people are "chosen" [as in your twisted definition of the word], then there is no point in witnessing to the lost because they are all damned to hell anyway according to Calvinism!
Actually, election is the only hope of evangelism and thankfully, it is a certain hope, for He has said He has His sheep in every tribe, tongue, people and nation and there will be representatives of all these before His throne, celebrating the redeeming work of the Lamb. The entire missionary movement, starting with William Carey, was born out of this conviction. Evangelism is the rounding up of Christ's sheep.
"Whatever may be said about the doctrine of election, it is written in the Word of God as with an iron pen, and there is no getting rid of it. To me, it is one of the sweetest and most blessed truths in the whole of revelation, and those who are afraid of it are so because they do not understand it. If they could but know that the Lord had chosen them it would make their hearts dance with joy." – C. H. Spurgeon ("Spurgeon At His Best" Grand Rapids, Michigan: Baker, 1988).
A quote from Mark Webb:
"After giving a brief survey of these doctrines of sovereign grace, I asked for questions from the class. One lady, in particular, was quite troubled. She said, 'This is the most awful thing I've ever heard! You make it sound as if God is intentionally turning away men and women who would be saved, receiving only the elect.' I answered her in this vein: 'You misunderstand the situation. You're visualizing that God is standing at the door of heaven, and men are thronging to get in the door, and God is saying to various ones, 'Yes, you may come, but not you, and you, but not you, etc.' The situation is hardly this. Rather, God stands at the door of heaven with His arms outstretched, inviting all to come. Yet all men without exception are running in the opposite direction towards hell as hard as they can go. So God, in election, graciously reaches out and stops this one, and that one, and this one over here, and that one over there, and effectually draws them to Himself by changing their hearts, making them willing to come. Election keeps no one out of heaven who would otherwise have been there, but it keeps a whole multitude of sinners out of hell who otherwise would have been there. Were it not for election, heaven would be an empty place, and hell would be bursting at the seams. That kind of response, grounded as I believe that it is in Scriptural truth, does put a different complexion on things, doesn't it? If you perish in hell, blame yourself, as it is entirely your fault. But if you should make it to heaven, credit God, for that is entirely His work! To Him alone belong all praise and glory, for salvation is all of grace, from start to finish."
Calvinism also leads to mental anguish and torment for believers who are caught in a constant state of questioning whether or not they are elect/chosen. This is not from God. God says all you have to do is repent and have faith in Jesus. There is no favoritism with Him, and He loves the whole world. He welcomes any who will come to Him in Jesus' name.
Assurance of salvation is vital and we are told to examine ourselves to see if we are in the faith. The fact that you believe this is not from God matters little to me. To the scriptures… if my faith is real and genuine it will stand up to biblical scrutiny, and I will be able to see an enduring trust in the precious Savior who indeed saves by grace alone, through faith alone, in Christ Himself alone.