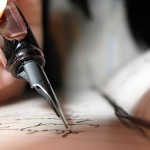 "Our faith in Christ does not free us from works, but from false opinions concerning works, from the foolish presumption that justification is acquired by works." – Martin Luther
"Faith does not depend on miracles, or on any extraordinary sign, but is the peculiar gift of the Spirit, and is produced by means of the Word." – John Calvin
"I believe that Christ came into the world not to put men into a salvable state, but into a saved state. Not to put them where they could save themselves, but to do the work in them and for them, from first to last. If I did not believe that there was might going forth with the word of Jesus which makes men willing, and which turns them from the error of their ways by the mighty, overwhelming, constraining force of divine influence, I should cease to glory in the cross of Christ." – C. H. Spurgeon, Sermons Vol 3 p.34
"It is no more narrow to claim that one religion is right than to claim that your way to think about all religions is right." – Timothy J. Keller
"Many who claim the name of Christ would rather live peacefully on the reservation than disturb the world with the good news." – R. C. Sproul
"Do you not imagine that your preaching priorities would become clear under persecution? After all, if you are forced to meet with your congregation in a catacomb, and if you know that you might be arrested at any time, you are going to weigh every word. There is not going to be any time for pulpit frivolity. There is not going to be any time to promote the next youth program. You are going to be concerned with getting down to the reality of the eternal Word of God." – Albert Mohler
"No man-pleaser preaches the whole counsel of God." – R.C. Sproul
"So completely was Jesus bent upon saving sinners by the sacrifice of Himself, that He created the tree upon which He was to die–and nurtured from infancy, the men who were to nail Him to the accursed wood!" – Octavius Winslow
"God answers the prayer we ought to have made rather than the prayer we did make." – J.I. Packer
"The Law tells us what to do. The Gospel tells us what God has done for us in Christ." – Michael Horton
"The wisdom of God has ordained a way for the love of God to deliver us from the wrath of God without compromising the justice of God." – John Piper
"Never be absent from God's house on Sundays, without good reason,—never to miss the Lord's Supper when administered in our own congregation,—never to let our place be empty when means of grace are going on, this is one way to be a growing and prosperous Christian. The very sermon that we needlessly miss, may contain a precious word in season for our souls. The very assembly for prayer and praise from which we stay away, may be the very gathering that would have cheered, and established, and quickened our hearts." – J. C. Ryle
"Now, wherever you hear or see this Word preached, believed, professed, and lived, do not doubt that the true ecclesia sancta catholica (Christian holy people) must be there… And even if there were no other sign than this alone, it would still suffice to prove that a Christian, holy people must exist there, for God's Word cannot be without God's people and, conversely, God's people cannot be without God's Word." – Martin Luther, On the Councils and the Church
"The question is not whether you will worship, but rather what you will worship – your glorious Creator or something He created" – Paul David Tripp
"The worst sin against stewardship is to waste your life." – R.C. Sproul
"We shall never be clothed with the righteousness of Christ except we first know assuredly we have no righteousness of our own." – John Calvin
"Monergism places man where he belongs: Unable to inherit, earn, or bring about God's grace. We find ourselves entirely at the mercy of a sovereign God, who does as He pleases, for the sake of His own glory. No man would choose the monergistic religion, because man is rendered absolutely helpless and dependent on God. We find it offensive and destructive to our own self-righteousness. The Bible teaches monergism." – Les Lanphere
"The weakest Christians are those least connected to the body. And the less involved you are, the more disconnected those following you will be. The man who attempts Christianity without the church shoots himself in the foot, shoots his children in the leg, and shoots his grandchildren in the heart." – Kevin Deyoung from The Hole in Our Holiness
"While the world celebrates creativity—the creation of unknown ideas—the church celebrates fidelity—the propagation of revealed ideas." – R C Sproul, jr.
"The human heart is heretical by nature and runs to error as naturally as a garden to weeds." – A.W. Tozer
"Faith abandons hope in man's own accomplishments, leaves all works behind, and comes to Christ alone and empty-handed, to cast itself on his mercy." – J. I. Packer
"I want people mainly to recognize the false principles of the prosperity gospel, so they can discern the error anywhere—even in me." – John Piper
"God does not bless what his word forbids." – Matthew Rueger
"But yet I say, that the doctrine of God's eternal predestination is so necessary to the church of God, that, without the same, can faith neither be truly taught, neither surely established; man can never be brought to true humility and knowledge of himself; neither yet can he be ravished in admiration of God's eternal goodness, and so moved to praise him as appertaineth." – John Knox
"The Devil is the slanderer of God's children. Christians should not take his side."
"There are many who respond to the message of the gospel with joy but ultimately do not continue in the faith. Not everyone who hears the Word of God is saved, and the same is true for many who respond to it initially. Those who are genuinely saved are those who prove themselves to be doers of the Word. When the seed takes root and grows, there is fruit." – R.C. Sproul
"The more bored you are with God, the more vulnerable you will be when temptation comes." – Jared Wilson
"I know Martin Luther well enough to know that he would never ever have found his way out of this miry pit if God hadn't reach down and lifted him out." It is as simple as that! And once you get that idea, that you are gone, and the thoughts and intents of your heart are only evil continually, you know full well that you have a spark of life in you. If there's the slightest yearning for holiness, any impulse whatever towards Jesus Christ, is because something has happened to you. God has visited you. This is what the theologians call the divine initiative." – John Gerstner
A theologically liberal church says 'you are welcome here and you don't need to change a thing.'
A moralistic church says 'you are not welcome here unless you first do something to change and clean yourself up.'
Jesus says, 'sinners are welcome here and I will change your heart to want the things I love.'
The first statement reflects the sinner who has no interest in Christ and has never desired to. He loves his sin and does not want Christ. He goes to church to feel good about himself.
The second person reflects a self-righteous spirit which trusts in his own morality (at least partly) as his savior. He likewise goes to church to feel good about himself and thinks he is more deserving of heaven than others.
The third person reflects what Christ promises to every sinner who comes to Jesus by grace through faith alone – a sinner who casts aside all hope in himself and repents of his own self-righteousness – this type of person has been granted a changed heart that desires to follow Christ. – Monergism