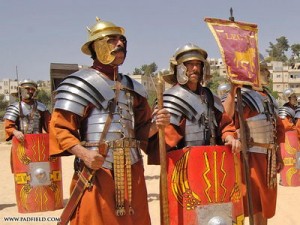 In case you have not noticed, Christians are not in heaven yet. Though our place there is assured, in the meanwhile, God's people live under the shadow of less than perfect Government.
Outside of the Kingdom of God, there is no perfect form of human government. As Winston Churchill once remarked, "No one pretends that democracy is perfect or all-wise. Indeed, it has been said that democracy is the worst form of government except all those other forms that have been tried from time to time."
If ever this was true, it was true for those to whom Paul was writing. At the very epicenter of Roman rule, it is fair to say that there were tensions for the Christians in Rome.
In seeking to outline the one true Gospel, he would have been negligent if he did not also address the concerns and questions of the Roman Christians, such as:
How can someone live holy in an Unholy Empire?
What should be our attitude to those who rule over us?
Should we defy their every suggestion, question their authority, resist them with all our might?
How are we to live in this world?
If we are not of this world, why should we pay taxes to those who are of this world?
The Apostolic Message – Serve Christ in the world that is, not what you wish it to be.
The Gospel works under every form of political government. Whether it be in a democracy or a monarchy, under Marxist communism or the heel of Islam, in the west or the east, the north or the south, Christians are called to be good citizens.
Background: Written sometime between 54 AD and 57AD
The faith of the Roman Christians was well known (1:8), and Paul had desired to visit them for some time (1:13). We know there were great tensions in the city. Claudius had thrown out the Jews from Rome in 49 AD. This was how Aquilla and Priscilla had first met Paul – they had been amongst those thrown out of the city. Christians were regarded as simply a sect of the Jews. The Roman historian Suetonius tells us that the reason for Claudius' action was rioting "at the instigation of Chrestus" (whom most scholars of antiquity believe to be a reference to Jesus).
Later on, in 58 AD, shortly after Paul writes this letter, there was a revolt against the new taxation.
In the middle of all this, Paul writes to the Christians at Rome these words: (Chapter 13:1-7)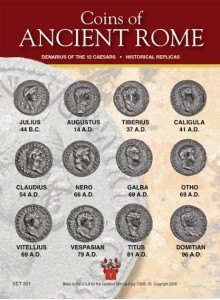 1 Let every person be subject to the governing authorities. For there is no authority except from God, and those that exist have been instituted by God. 2 Therefore whoever resists the authorities resists what God has appointed, and those who resist will incur judgment. 3 For rulers are not a terror to good conduct, but to bad. Would you have no fear of the one who is in authority? Then do what is good, and you will receive his approval, 4 for he is God's servant for your good. But if you do wrong, be afraid, for he does not bear the sword in vain. For he is the servant of God, an avenger who carries out God's wrath on the wrongdoer. 5 Therefore one must be in subjection, not only to avoid God's wrath but also for the sake of conscience. 6 For because of this you also pay taxes, for the authorities are ministers of God, attending to this very thing. 7 Pay to all what is owed to them: taxes to whom taxes are owed, revenue to whom revenue is owed, respect to whom respect is owed, honor to whom honor is owed.
The principle of Scripture is this: we are commanded to obey the civil authorities unless they command us to do something that God forbids or forbids us from doing something that God commands.
The question to ask is this: If I obey the Government in this matter, am I going against the revealed will of God found in Scripture? If not, then I am commanded to obey.
Sometimes (on rare occasions) it is indeed right to disobey government. Three Scriptural examples:
Continue reading →