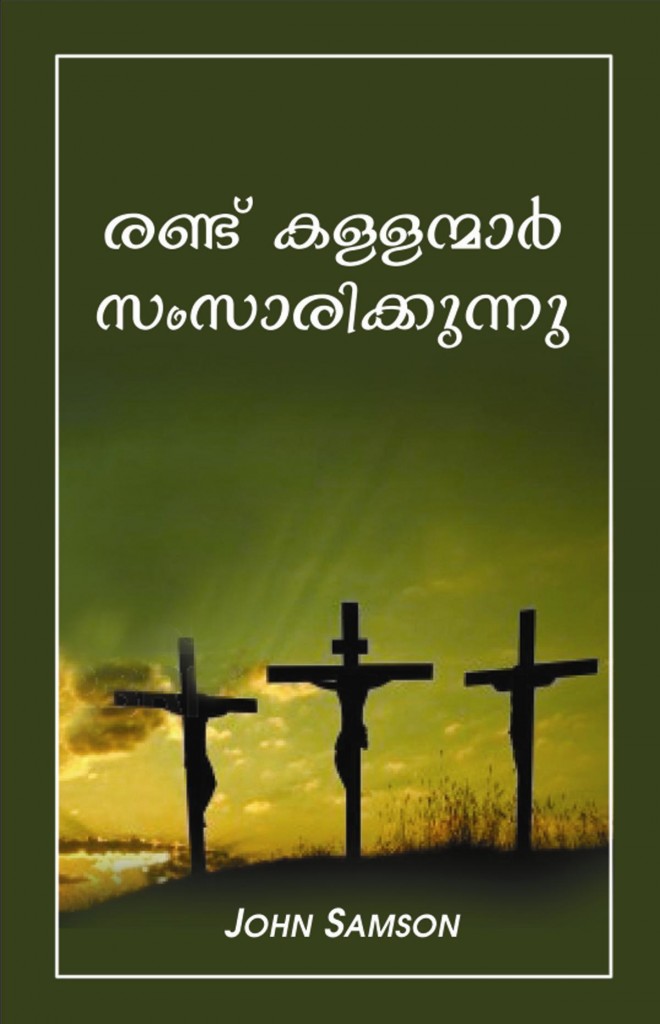 As I mentioned a short gospel article/tract I wrote some time back entitled "The Thief on the Cross" has already been translated into Italian and now, into the Indian dialect of Malayalam. It is ready to be used this coming Good Friday as an outreach in the state of Kerala, India with 10,000 copies going out in the morning newspapers.
This morning I was informed that the tract is now at the printers and I have just been sent a copy of the front portion (above). The words at the top in Malayalam mean "Two Thieves Speak Out."
I thought you might like to see it and I hope it will encourage you to pray. I would appreciate that so very much. May God be pleased to use this tract as a tool for many of His elect sheep to come to a saving knowledge of Christ this Easter season.