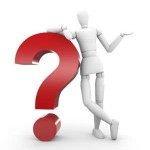 Pastor John, I am trying to make sense of the Song of Solomon. I recently went to a Bible study where the teacher was saying that it is a book about Christ and His Bride (the Church) but as I read it, but though quite widespread, actually has no basis in Scripture.
The concept stems from what theologians call the "allegorical" method of interpretation, which ignores the historical background and the actual subject matter under discussion in the text, to instead look for a "deeper" or "hidden" meaning, spiritualizing every word and detail to seek to make application to Christ. Though the method has noble motivation, the fact remains that Christ and His Church are never mentioned in the book.
Actually the book is about romance and love, even erotic love between Solomon and his bride. I am told that in Hebrew society, young boys are not permitted to read the book until their "bar mitzvah" when they "come of age" so to speak, and are considered fully adult men by their community. That is because the Jews understood the book to be something of a handbook for marriage.
It might be something of a disappointment to some when they come to understand this, but the facts are clear. In all actually, it is a wonderful book, so amazingly rich in beauty. How women must wish to be cherished in this way – how captivating is the love the husband has for his beautiful lady, and how wonderfully that love is returned to her husband by his bride. Its what every heart dreams of when they enter into marriage – true and deep intimacy and the wreckless mutual abandonment of body, soul and spirit to one another.
The book is a romantic love story as Solomon remembers his courtship with the lady of his dreams; the early days of his first marriage, and then the maturing relationship that developed between this royal couple through the ebbs and flows and the ups and downs of their daily marital life.
It is amazing to consider just how widespread the allegorical interpretation is, as we note many ancient hymns which speak of Christ as "the lily of the valley" and the "rose of Sharon" but once again, these words were beautiful and rich words of love and romance, originally spoken between a husband and wife in the context of marriage.
Are there parallels between Solomon and his bride and Christ and his Church? Perhaps there are. Certainly Christ loves His Church with deep affection and we, the people of God, love Christ, the husband. But it must be pointed out that nowhere does Scripture speak of Christ as our Solomon or of the Church as Solomon's bride.
I agree wholeheartedly with Dr. John MacArthur when he writes, "The Song has suffered strained interpretations over the centuries by those who use the "allegorical" method of interpretation…. A more satisfying way to approach Solomon's Song is to take it at face value and interpret it in the normal historical sense, understanding the frequent use of poetic imagery to depict reality… The metaphoric and euphemistic nature of the book is designed by God to veil the private intimacy of marriage. Its beautiful expressions of romantic love are purposefully shrouded in poetic language – intended only to give general insight into the joys of passion, desire and romance. In this way, the Song expresses the wonders of marital love while distancing itself from anything crass or explicitly sensual. Interpreters of this book must be careful to maintain the dignified character of the book, and must not read anything into it that is not actually there." (The MacArthur Study Bible notes)
Understanding this, I would encourage you to pick up the book again and just start reading. Chapter one starts out as follows:

The Song of Songs, which is Solomon's.

The Bride Confesses Her Love
She
2 Let him kiss me with the kisses of his mouth!
For your love is better than wine;
3 your anointing oils are fragrant;
your name is oil poured out;
therefore virgins love you.
4 Draw me after you; let us run.
The king has brought me into his chambers.

Others
We will exult and rejoice in you;
we will extol your love more than wine;
rightly do they love you.

She
5 I am very dark, but lovely,
O daughters of Jerusalem,
like the tents of Kedar,
like the curtains of Solomon.
6 Do not gaze at me because I am dark,
because the sun has looked upon me.
My mother's sons were angry with me;
they made me keeper of the vineyards,
but my own vineyard I have not kept!
7 Tell me, you whom my soul loves,
where you pasture your flock,
where you make it lie down at noon;
for why should I be like one who veils herself
beside the flocks of your companions?

Solomon and His Bride Delight in Each Other
He
8 If you do not know,
O most beautiful among women,
follow in the tracks of the flock,
and pasture your young goats
beside the shepherds' tents.

9 I compare you, my love,
to a mare among Pharaoh's chariots.
10 Your cheeks are lovely with ornaments,
your neck with strings of jewels.

Others
11 We will make for you ornaments of gold,
studded with silver.

She
12 While the king was on his couch,
my nard gave forth its fragrance.
13 My beloved is to me a sachet of myrrh
that lies between my breasts.
14 My beloved is to me a cluster of henna blossoms
in the vineyards of Engedi.

He
15 Behold, you are beautiful, my love;
behold, you are beautiful;
your eyes are doves.

She
16 Behold, you are beautiful, my beloved, truly delightful.
Our couch is green;
17 the beams of our house are cedar;
our rafters are pine.
And that's just chapter one. I hope that whets your appetite to continue reading this amazing romantic love story.
(A follow up question on this article is posted here)