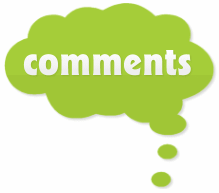 ITS YOUR TURN NOW
In looking at the numerical statistics on the blog site here, I want to say "congratulations! Well done!" I trust you have found it to be a valuable and enlightening experience.
Now its your turn to let me and others know about your journey. I REALLY want to hear from you.
You are all busy people, I am sure, but if you can take just a few minutes to write a comment below, I would appreciate it so much. You don't need to make your comments lengthy – in fact, you should bear in mind that long comments will probably not be as widely read by others as will shorter ones.
Perhaps you can think of answering these kind of questions as you write:
As you went through the TULIP seminar, what did you learn? (try to be specific)
What was the most surprising discovery you made?
What gave the most insight to you?
What things are clearer to you now than before?
How has your view of God's grace been strangthened or deepened?
Would you like to do this kind of thing again, perhaps on another subject?
Any thing you would wish to change about the seminar (try to be nice)?
and most importantly…
What difference has any of this made in your walk with the Lord?