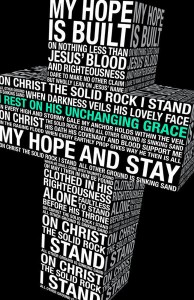 WHO DID JESUS DIE FOR? What was God's intention from eternity in the cross of Christ? Was He trying (and failing in many cases) to save everyone on planet earth, or did He have a particular people in mind? What would the cross actually DO for sinners? What would it do for those already under God's judgment in hell? Did the cross make all people saveable but not actually secure salvation for anyone in particular, or was it more personal and powerful than that? I wrote a short series of articles on this theme recently here showing the conclusions I have come to after much research in this area.
I have to admit that for years I neglected in depth study on this issue, believing it was merely something people with a propensity for theological hair splitting might gravitate towards. I have to say, "I was wrong."
The study of God's intention in the cross of Christ has proven to be immensely rich and rewarding and has brought a great sense of awe and wonder to me in my Christian walk, revealing depths and facets of God's love I could not have known any other way. I commend this study to you on Limited Atonement, perhaps better expressed as "Particular Redemption" or "Definite Atonement."

Let me leave you with a number of insightful quotes by the man known as the Prince of Preachers, C. H. Spurgeon: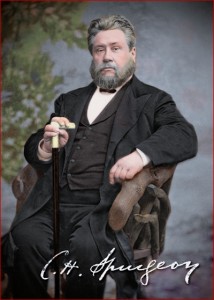 "The doctrine of Holy Scripture is this, that inasmuch as man could not keep God's law, having fallen in Adam, Christ came and fulfilled the law on the behalf of his people; and that inasmuch as man had already broken the divine law and incurred the penalty of the wrath of God, Christ came and suffered in the room, place, and stead of his elect ones, that so by his enduring the full vials of wrath, they might be emptied out and not a drop might ever fall upon the heads of his blood-bought people." (Sermon 310 – "Christ our Substitute – New Park Street, Southwark)
"I had rather believe a limited atonement that is efficacious for all men for whom it was intended, than an universal atonement that is not efficacious for anybody, except the will of man be joined with it." (Sermon number 173 – Metropolitan Pulpit 4:121)
"Once again, if it were Christ's intention to save all men, how deplorably has He been disappointed, for we have His own evidence that there is a lake that burneth with fire and brimstone, and into that pit must be cast some of the very persons, who according to that theory, were bought with His blood. That seems to me a thousand times more frightful than any of those horrors, which are said to be associated with the Calvinistic and Christian doctrine of particular redemption." (Sermon 204 – New Park Street Pulpit 4:553)
"We are often told that we limit the atonement of Christ, because we say that Christ has not made a satisfaction for all men, or all men would be saved. Now, our reply to this is, on the other hand, our opponents limit it; we do not. The Arminians say, Christ died for all men. Ask them what they mean by it. Did Christ die so as to secure the salvation of all men? They say, "No, certainly not." We ask them the next question–Did Christ die so as to secure the salvation of any man in particular? They answer, "No." They are obliged to admit this, if they are consistent. They say, "No, Christ has died that any man may be saved if" –and then follow certain conditions of salvation. Now, who is it that limits the death of Christ? Why, you. You say that Christ did not die so as infallibly to secure the salvation of anybody. We beg your pardon, when you say we limit Christ's death; we say, "No, my dear sir, it is you that do it." We say that Christ so died that he infallibly secured the salvation of a multitude that no man can number, who through Christ's death not only may be saved, but are saved and cannot by any possibility run the hazard of being anything but saved. You are welcome to your atonement; you may keep it. We will never renounce ours for the sake of it. (Cited by J. I. Packer, "Introductory Essay," in John Owen, The Death of Death in the Death of Christ [n.p., n.d.; reprint, London: Banner of Truth, 1959], 14.)
"Some preachers and professors affect to believe in a redemption which I must candidly confess I do not understand; it is so indistinct and indefinite — a redemption which does not redeem anybody in particular, though it is alleged to redeem everybody in general; a redemption insufficient to exempt thousands of unhappy souls from hell after they have been redeemed by the blood of Jesus; a redemption, indeed, which does not actually save anybody, because it is dependent for its efficacy upon the will of the creature; a redemption that lacks intrinsic virtue and inherent power to redeem anybody, but is entirely dependent upon an extraneous contingency to render it effectual. With such fickle theories I have no fellowship. That every soul for whom Christ shed his blood as a Substitute, he will claim as his own, and have as his right, I firmly hold. I love to hold and I delight to proclaim this precious truth. Not all the powers of earth or hell; not the obstinacy of the human will, nor the deep depravity of the human mind, can ever prevent Christ seeing of the travail of his soul and being satisfied. To the last jot and tittle of his reward shall he receive it at the Father's hand. A redemption that does redeem, a redemption that redeems many, seems to me infinitely better than a redemption that does not actually redeem anybody, but is supposed to have some imaginary influence upon all the sons of men." – ("Christ's Great Mission," Published 10/5/1916, delivered at the Metropolitan Tabernacle)
"Now, you are aware that there are different theories of Redemption. All Christians hold that Christ died to redeem, but all Christians do not teach the same redemption. We differ as to the nature of atonement, and as to the design of redemption. For instance, the Arminian holds that Christ, when He died, did not die with an intent to save any particular person; and they teach that Christ's death does not in itself secure, beyond doubt, the salvation of any one man living. They believe that Christ died to make the salvation of all men possible, or that by the doing of something else, any man who pleases may attain unto eternal life; consequently, they are obliged to hold that if man's will would not give way and voluntarily surrender to grace, then Christ's atonement would be unavailing. They hold that there was no particularity and speciality in the death of Christ. Christ died, according to them, as much for Judas in Hell as for Peter who mounted to Heaven. They believe that for those who are consigned to eternal fire, there was a true and real a redemption made as for those who now stand before the throne of the Most High. Now, we believe no such thing. We hold that Christ, when He died, had an object in view, and that object will most assuredly, and beyond a doubt, be accomplished. We measure the design of Christ's death by the effect of it. If any one asks us, "What did Christ design to do by His death?" we answer that question by asking him another — "What has Christ done, or what will Christ do by His death?" For we declare that the measure of the effect of Christ's love, is the measure of the design of it. We cannot so belie our reason as to think that the intention of Almighty God could be frustrated, or that the design of so great a thing as the atonement, can by any way whatever, be missed of. We hold — we are not afraid to say that we believe — that Christ came into this world with the intention of saving "a multitude which no man can number;" and we believe that as the result of this, every person for whom He died must, beyond the shadow of a doubt, be cleansed from sin, and stand, washed in blood, before the Father's throne. We do not believe that Christ made any effectual atonement for those who are for ever damned; we dare not think that the blood of Christ was ever shed with the intention of saving those whom God foreknew never could be saved, and some of whom were even in Hell when Christ, according to some men's account, died to save them." – (C. H. Spurgeon, from the sermon, Particular Redemption, Delivered February 28, 1858, at the Music Hall, Royal Surrey Gardens)
Lasting just over 57 minutes then, here is the 7th study of TULIP by Dr. John Piper:
Part 8 is now posted here.