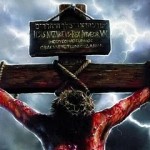 What did Jesus actually accomplish on the cross? Who did He accomplish it for?
WHO DID JESUS DIE FOR?
If we were to ask this question of Christians today, "everyone, of course!" However, it may be something of a surprise to learn that this has not always been the majority view amongst Christians, and that the question actually needs a great deal of thought.
Let me start by saying that all Christians should rightfully affirm the infinite worth of Christ's work on the cross. "The death of the Son of God is the only and most perfect sacrifice and satisfaction for sin, and is of infinite worth and value, abundantly sufficient to expiate the sins of the whole world. This death is of such infinite value and dignity because the person who submitted to it was not only really man and perfectly holy, but also the only-begotten Son of God, of the same eternal and infinite essence with the Father and the Holy Spirit, which qualifications were necessary to constitute Him a Savior for us; and, moreover, because it was attended with a sense of the wrath and curse of God due to us for sin." Canons of Dort – Second Head of Doctrine, Articles 3 and 4. The value of Christ's death on the cross is infinite. That cannot be underlined enough!
Yet when we ask such questions as "what was God's intention in sending His Son to die on the cross?" we have to think about what the cross actually does for people, and for what kind of people.
For example, when Jesus was dying on the cross, many people in human history had already died. In fact, not only had they died, but they were either in expectation of heavenly bliss (such as those in Abraham's bosom – Luke 16:23) or the dreaded expectation of divine, eternal punishment for their sins. This being the case, we need to ask, "What would Jesus death actually achieve for people who were already lost, with no hope of eternal life?"
And, would Jesus actually be bearing the sins of all these people awaiting an eternity in hell, when He knew it would do them no good?
If He did bear the punishment for all the sins of all people, then why would those in hell be bearing the punishment for their sins? Surely punishment for sin should not be handed out twice – one time on the spotless Lamb of God, and a second time on the people in hell.
These are not the only questions we need to be asking. We need to think about the Old Testament types and shadows, which point forward in time to portray the work of the Perfect Savior when He came. For instance, what exactly did the sacrifice made on Yom Kippur (the Day of Atonement) actually do for those outside of the covenant of redemption? What exactly did it do for the Hittites, the Jebusites, or the Amalekites? Did the sacrifice actually pay for, and cover the sins of everyone in the whole world? And if it did do so, why would God still be angry with these other nations? If Divine wrath is satisfied by means of the lamb's propitiatory sacrifice for sin, then God's anger is averted, and He is happy rather than angry with people, right?
Well let's look at just some of the many scriptures that speak to this issue. When we do, I believe we'll notice something about God's intention in the work of Christ's cross.
Isaiah 53:4-11 ESV
4 Surely he has borne our griefs and carried our sorrows; yet we esteemed him stricken, smitten by God, and afflicted.
5 But he was wounded for our transgressions; he was crushed for our iniquities; upon him was the chastisement that brought us peace, and with his stripes we are healed.
6 All we like sheep have gone astray; we have turned every one to his own way; and the LORD has laid on him the iniquity of us all.
7 He was oppressed, and he was afflicted, yet he opened not his mouth; like a lamb that is led to the slaughter, and like a sheep that before its shearers is silent, so he opened not his mouth.
8 By oppression and judgment he was taken away; and as for his generation, who considered that he was cut off out of the land of the living, stricken for the transgression of my people?
9 And they made his grave with the wicked and with a rich man in his death, although he had done no violence, and there was no deceit in his mouth.
10 Yet it was the will of the LORD to crush him; he has put him to grief; when his soul makes an offering for sin, he shall see his offspring; he shall prolong his days; the will of the LORD shall prosper in his hand.
11 Out of the anguish of his soul he shall see and be satisfied; by his knowledge shall the righteous one, my servant, make many to be accounted righteous, and he shall bear their iniquities.
I am assuming that as Christians we would all agree that although this was written around 700 years B. C., this passage is a highly prophetic one, speaking of the Messiah, the Lord Jesus Christ and His substitutionary work on the cross. Although there are many things that could be pointed out, please notice that Jesus is said to be "stricken for the transgression of my people," and that He is satisfied by what He achieves, in spite of the anguish of His soul, and that He makes many righteous in doing so, bearing their iniquities.
Whose iniquities does Jesus bear? Verse 11 tells us it is the "many" He makes righteous.
In the New Testament, we see a similar statement in the words of the angel to Joseph regarding Mary. Matthew 1:21 – "She will bear a son, and you shall call his name Jesus, for he will save His people from their sins."
This prophetic promise again speaks of the Divine intention of the cross, and the fact that Christ would achieve this intention. Jesus will save His people from their sins.
Further on in Matthew we read Jesus' own words, "the Son of Man came not to be served but to serve, and to give his life as a ransom for many." (Matt. 20:28)
In John 10:11, 14, 15, Jesus said, "I am the good shepherd. The good shepherd lays down his life for the sheep…. "I am the good shepherd. I know my own and my own know me, just as the Father knows me and I know the Father; and I lay down my life for the sheep."
In the next verse He continues, "And I have other sheep that are not of this fold. I must bring them also, and they will listen to my voice. So there will be one flock, one shepherd." (John 10:16) Here He speaks of those outside the Jewish fold, the Gentiles. Christ has many sheep amongst both Jews and Gentiles for whom He would lay down His life.
Clearly not all people are counted amongst Christ sheep, as Jesus goes on to say,
26 but you do not believe because you are not part of my flock.
27 My sheep hear my voice, and I know them, and they follow me.
28 I give them eternal life, and they will never perish, and no one will snatch them out of my hand.
29 My Father, who has given them to me, is greater than all, and no one is able to snatch them out of the Father's hand.
30 I and the Father are one. (John 10:26-30)
In John 17, Jesus prayed, "I have manifested your name to the people whom you gave me out of the world. Yours they were, and you gave them to me, and they have kept your word. 7 Now they know that everything that you have given me is from you. 8 For I have given them the words that you gave me, and they have received them and have come to know in truth that I came from you; and they have believed that you sent me. 9 I am praying for them. I am not praying for the world but for those whom you have given me, for they are yours. " (v. 6-10)
Jesus' intercession here was not for everyone in the world, but for those the Father gave to Him.
There are also Scriptures that clearly state that Christ gave Himself for His Church:
Acts 20:28 Pay careful attention to yourselves and to all the flock, in which the Holy Spirit has made you overseers, to care for the church of God, which he obtained with his own blood.
Eph. 5:25 Husbands, love your wives, as Christ loved the church and gave himself up for her,
26 that he might sanctify her, having cleansed her by the washing of water with the word,
27 so that he might present the church to himself in splendor, without spot or wrinkle or any such thing, that she might be holy and without blemish.
28 In the same way husbands should love their wives as their own bodies. He who loves his wife loves himself.
29 For no one ever hated his own flesh, but nourishes and cherishes it, just as Christ does the church…
Here's a rather lengthy quote from Dr. John Piper, that's well worth considering. In commentating on the above verses he said, "There is a precious and unfathomable covenant love between Christ and His Bride, that moved Him to die for her. The death of Jesus is for the bride of Christ in a different way than it is for those who perish. Here's the problem with saying Christ died for all the same way he died for his bride. If Christ died for the sins of those who are finally lost, the same way he died for the sins of those who are finally saved, then what are the lost being punished for? Were their sins covered and canceled by the blood of Jesus or not? We Christians say, "Christ died for our sins" (1 Corinthians 15:3). And we mean that his death paid the debt those sins created. His death removed the wrath of God from me. His death lifted the curse of the law from me. His death purchased heaven for me. It really accomplished those things!"
"But what would it mean to say of an unbeliever in hell that Christ died for his sins? Would we mean that the debt for his sins was paid? If so, why is he paying again in hell? Would we mean that the wrath of God was removed? If so, why is the wrath of God being poured out on him in punishment for sins? Would we mean that the curse of the law was lifted? If so, why is he bearing his curse in the lake of fire?"
He continues, "One possible answer is this: one might say that the only reason people go to hell is because of the sin of rejecting Jesus, not because of all the other sins of their life. But that is not true. The Bible teaches that the wrath of God is coming on the world, not just because of its rejection of Jesus, but because of its many sins that are not forgiven. For example, in Colossians 3:5-6, Paul refers to "immorality, impurity, passion, evil desire, and greed," and then says, "On account of these things the wrath of God will come." So people who reject Jesus really will be punished for their specific sins, not just for rejecting Jesus."
"So, we go back to the problem: in what sense did Christ taste death for their sins? If they are still guilty for their sins and still suffer punishment for their sins, what happened on the cross for their sins? Perhaps someone would use an analogy. You might say, Christ purchased their ticket to heaven, and offered it to them freely, but they refused to take it, and that is why they went to hell. And you would be partly right: Christ does offer his forgiveness freely to all, and any who receives it as the treasure it is will be saved by the death of Jesus. But the problem with the analogy is that the purchase of the ticket to heaven is, in reality, the canceling of sins. But what we have seen is that those who refuse the ticket are punished for their sins, not just for refusing the ticket. And so what meaning does it have to say that their sins were canceled? Their sins are going to bring them to destruction and keep them from heaven; so their sins were not really canceled in the cross, and therefore the ticket was not purchased."
"The ticket for heaven which Jesus obtained for me by his blood is the wiping out of all my sins, covering them, bearing them in his own body, so that they can never bring me to ruin can never be brought up against me again – never! That's what happened when he died for me. Hebrews 10:14 says, "By one offering He has perfected for all time those who are sanctified." Perfected before God for all time, by the offering of his life! That's what it means that he died for me. Hebrews 9:28 says, "Christ also, [was] offered once to bear the sins of many." He bore my sins. He really bore them (See Isaiah 53:4-6). He really suffered for them. They cannot and they will not fall on my head in judgment."
"If you say to me then, that at the cross Christ only accomplished for me what he accomplished for those who will suffer hell for their sins, then you strip the death of Jesus of its actual effective accomplishment on my behalf, and leave me with what? An atonement that has lost its precious assuring power that my sins were really covered and the curse was really lifted and the wrath of God was really removed. That's a high price to pay in order to say that Christ tasted death for everyone in the same way."
continued in part 2 here…